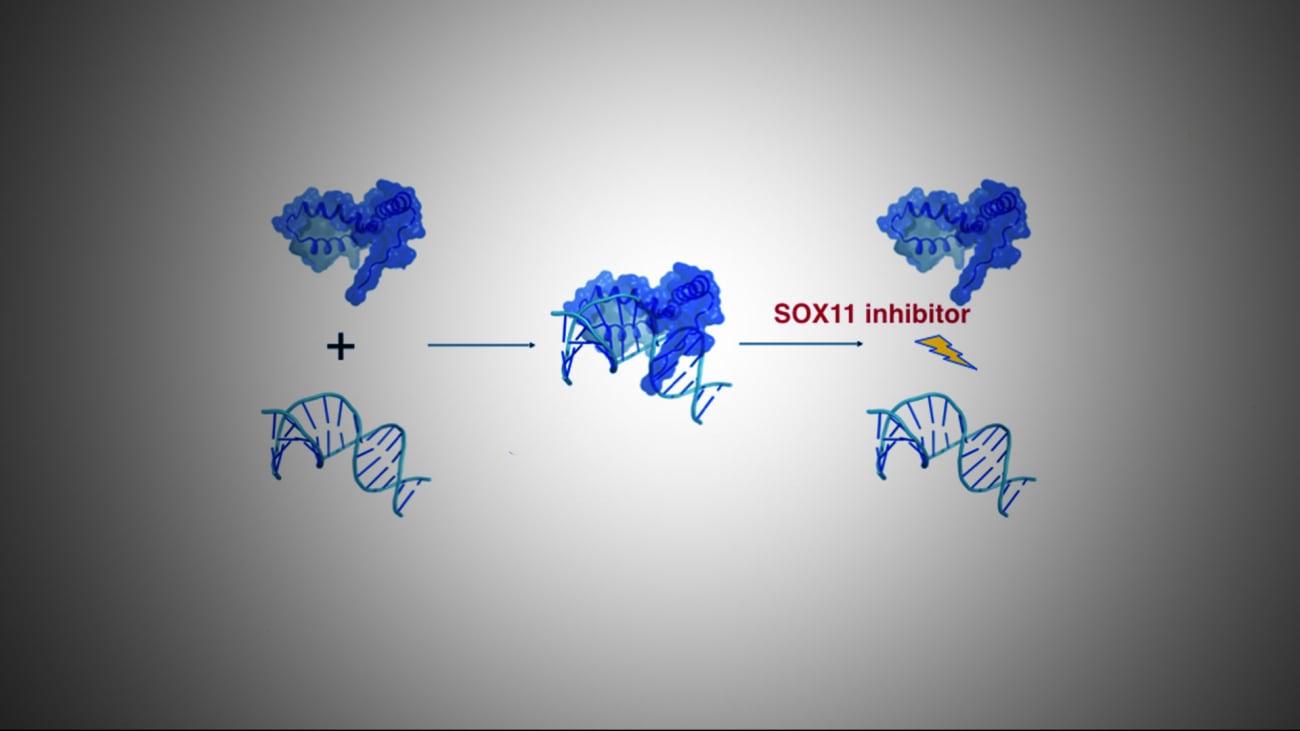 Mount Sinai researchers led by Samir Parekh, MD, have found a family of three compounds that fit into a pocket on the SOX11 surface that interfere with DNA binding and block the mechanism by which mantle cell lymphoma develops.
SOX11, the oncogene expressed in up to 90 percent of patients with mantle cell lymphoma (MCL), has handed drug developers an attractive therapeutic target. The challenge, however, is that SOX11—a transcription factor that binds to DNA and acts as a master switch to turn genes off and on—is generally considered undruggable.
Recently, researchers at The Tisch Cancer Institute discovered how to overcome this long-standing hurdle by employing a family of small-molecule inhibitors of SOX11 that are toxic to MCL tumor development. The breakthrough, described in the July 12, 2021, issue of Clinical Cancer Research, could potentially lead to a novel class of therapeutic agents for MCL, a disease that is highly resistant to existing treatments.