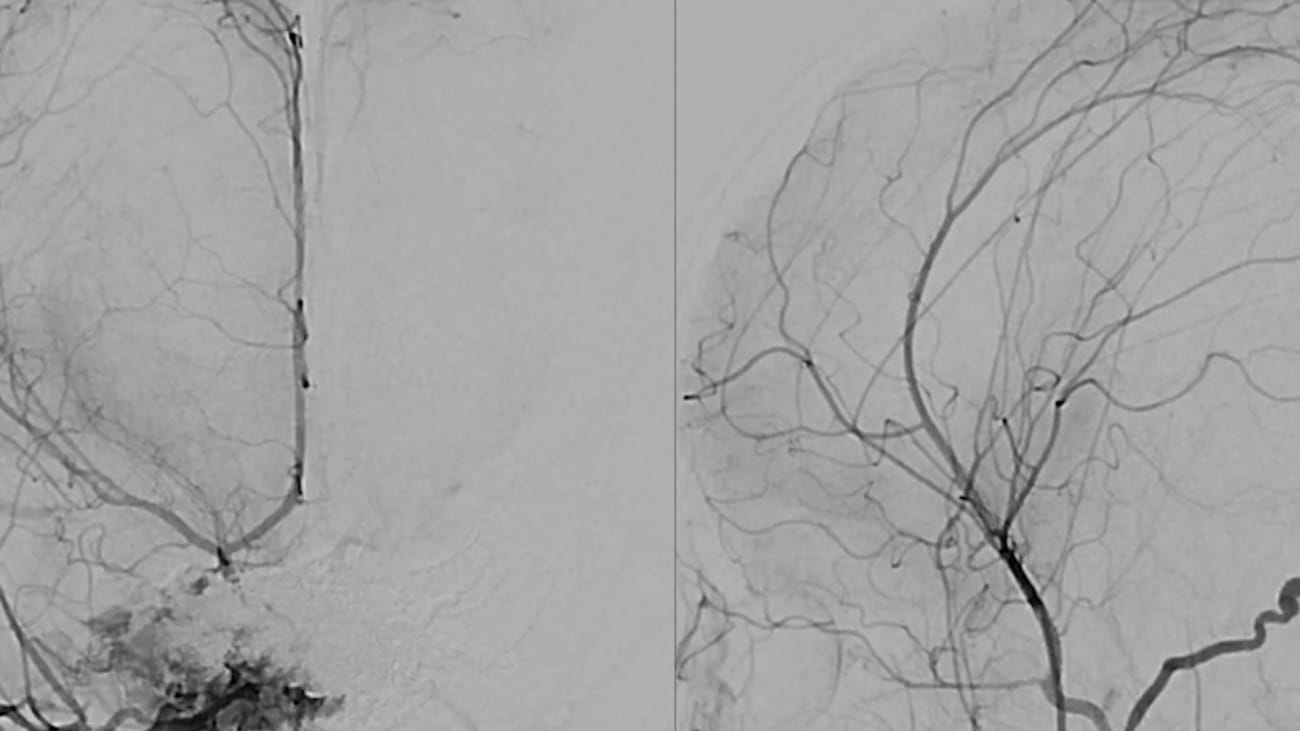 A 2-month-old female neonate presented to Mount Sinai Kravis Children's Hospital for life-saving treatment of dural sinus malformation, hydrocephalus, and acute intracranial hemorrhage. See how a team led by Johanna T. Fifi, MD, performed a staged transarterial endovascular embolization with no subsequent neurological deficits and achieved complete obliteration of the dural sinus malformation.
Mount Sinai is home to the world's leading physicians in pediatric vascular malformations of the brain, head and neck, spine, and spinal cord. In 2021, the pediatric cerebrovascular team treated 144 cases (118 in children 18 and younger, and 26 in young adults 18 to 21 years of age).
Dr. Fifi is newly named Co-Director of the Department of Neurosurgery's Pediatric Cerebrovascular Disorders Program at Kravis Children's Hospital. She partners with internationally renowned Co-Director Alejandro Berenstein, MD, in overseeing a highly recognized program in diagnosing, managing, treating, and researching brain vascular malformations (including vein of Galen malformations), head and neck vascular malformations, aneurysms, and occlusive vascular diseases. Dr. Fifi is also Associate Professor of Neurosurgery, Neurology, and Diagnostic, Molecular and Interventional Radiology at the Icahn School of Medicine at Mount Sinai, and Associate Director of the Cerebrovascular Center.