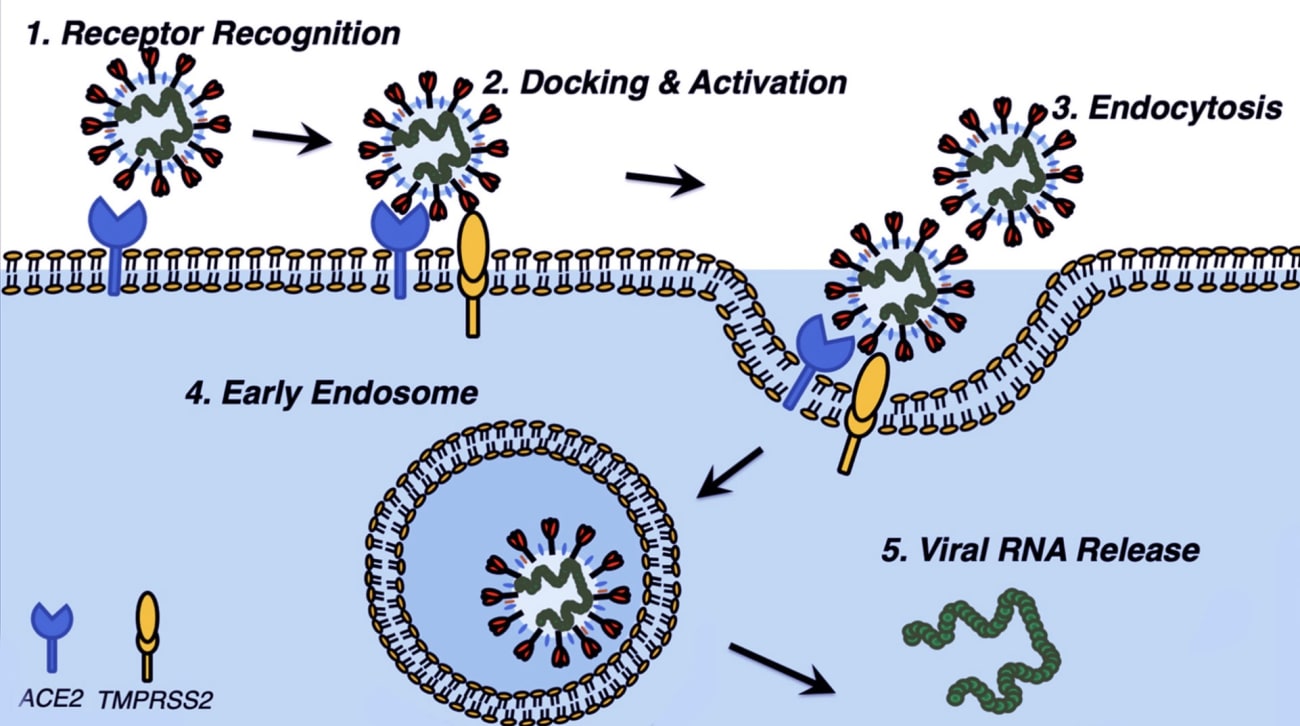 Molecular pathway of SARS-CoV-2 activation in host cells. Illustration credit: Navneet Dogra, PhD 
A review of COVID-19 literature by Mount Sinai researchers has identified an overlap between the biomarkers of the virus and renal cell carcinoma (RCC), and that could enable effective simultaneous treatment of both diseases.
Published in September 2020 in European Urology Focus, the review, "COVID-19 and Kidney Disease: Molecular Determinants and Clinical Implications in Renal Cancer," explores whether the high presence of angiotensin-converting enzyme 2 (ACE2) in the kidney contributes to COVID-19 infection among patients with kidney disease.
"Structural spike proteins drive entry of the virus into target host cells by engaging ACE2," says Natasha Kyprianou, MBBS, PhD, Professor of Urology, and Oncological Sciences and Vice Chair of Basic Science Research, Urology, at the Icahn School of Medicine at Mount Sinai, the senior author. "Given that ACE2 is expressed on podocytes and the border of the proximal tubule cells of the kidney, there is an easy route of infection for the viral particles at this site. Our goal was to analyze the impact of COVID-19 on the kidney and RCC and assess potential therapeutic targeting for RCC patients with COVID-19."
Referring a patient is easy. Just click the "Refer a Patient Online" button.