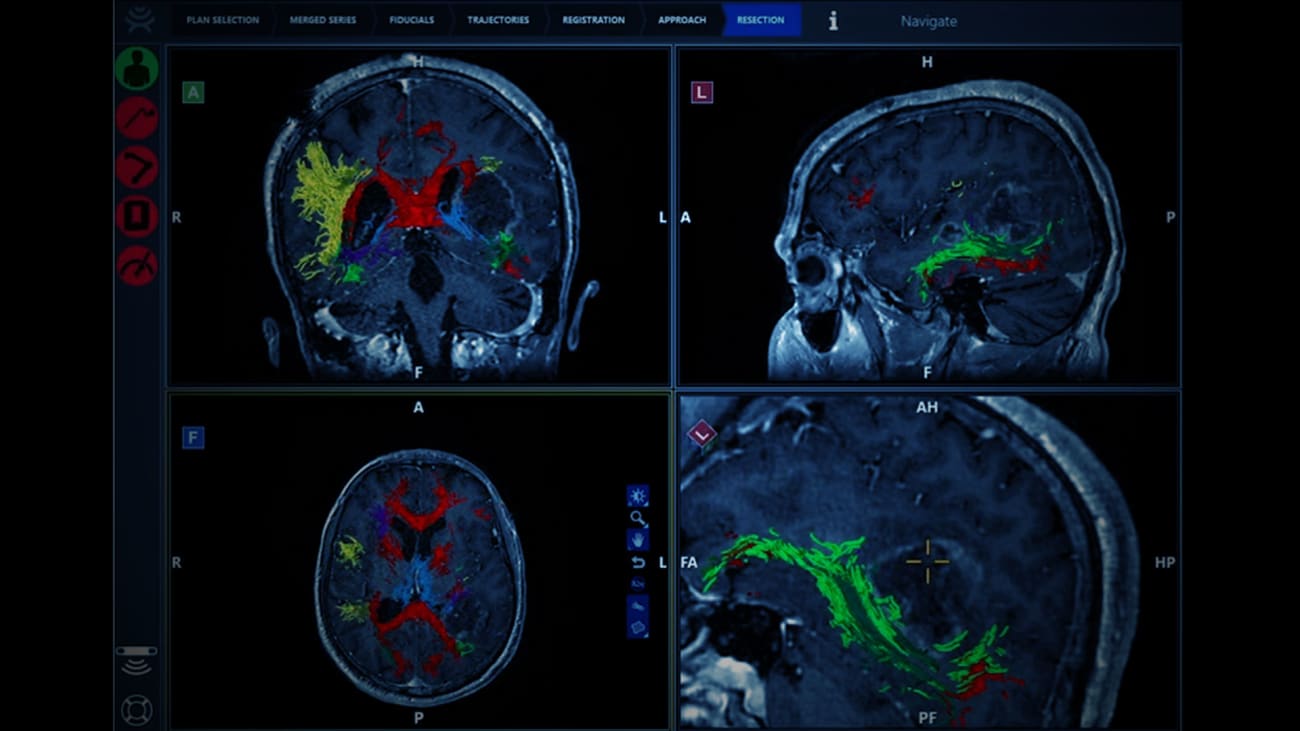 How can we maximally resect GBM tumors? Or visualize tracts to preserve neurologic function? Or see a tumor light up from the surrounding brain? Constantinos G. Hadjipanayis, MD, PhD, shows how intraoperative visualization, with use of a 3D exoscope, 5-ALA fluorescence, neuronavigation, and diffusion tensor imaging fiber tracking, helped safely resect a high-grade glioma in a 33-year-old.
Mount Sinai has long been a leader in brain cancer research, establishing many innovations. Recent recruitment of faculty and full integration of efforts between basic researchers and clinician-scientists have resulted in the development of a multidisciplinary team, known as the Brain Cancer Working Group; major new funding from the National Institutes of Health (NIH); and promising efforts to better understand and ultimately conquer adult and pediatric brain cancer. Today, Mount Sinai has eight NIH-funded investigators focused on brain tumors, with new grant funding reaching more than $4.5 million. Overall, the department is now No. 20 in the nation for NIH funding in neurosurgery (Blue Ridge Institute for Medical Research, 2021).
Recent published research that is relevant to this video presentation includes:
5-Aminolevulinic acid for enhanced surgical visualization of high-grade gliomas: a prospective, multicenter study, Journal of Neurosurgery

Contemporary intraoperative visualization for GBM with use of exoscope, 5-ALA fluorescence-guided surgery and tractography, JNS Focus Video

Postoperative outcomes following glioblastoma resection using a robot-assisted digital surgical exoscope: a case series, Journal of Neuro-Oncology

Standardized intraoperative 5-ALA photodynamic therapy for newly diagnosed glioblastoma patients: a preliminary analysis of the INDYGO clinical trial, Journal of Neuro-Oncology
Referring a patient is easy. Just click the "Refer a Patient Online" button.