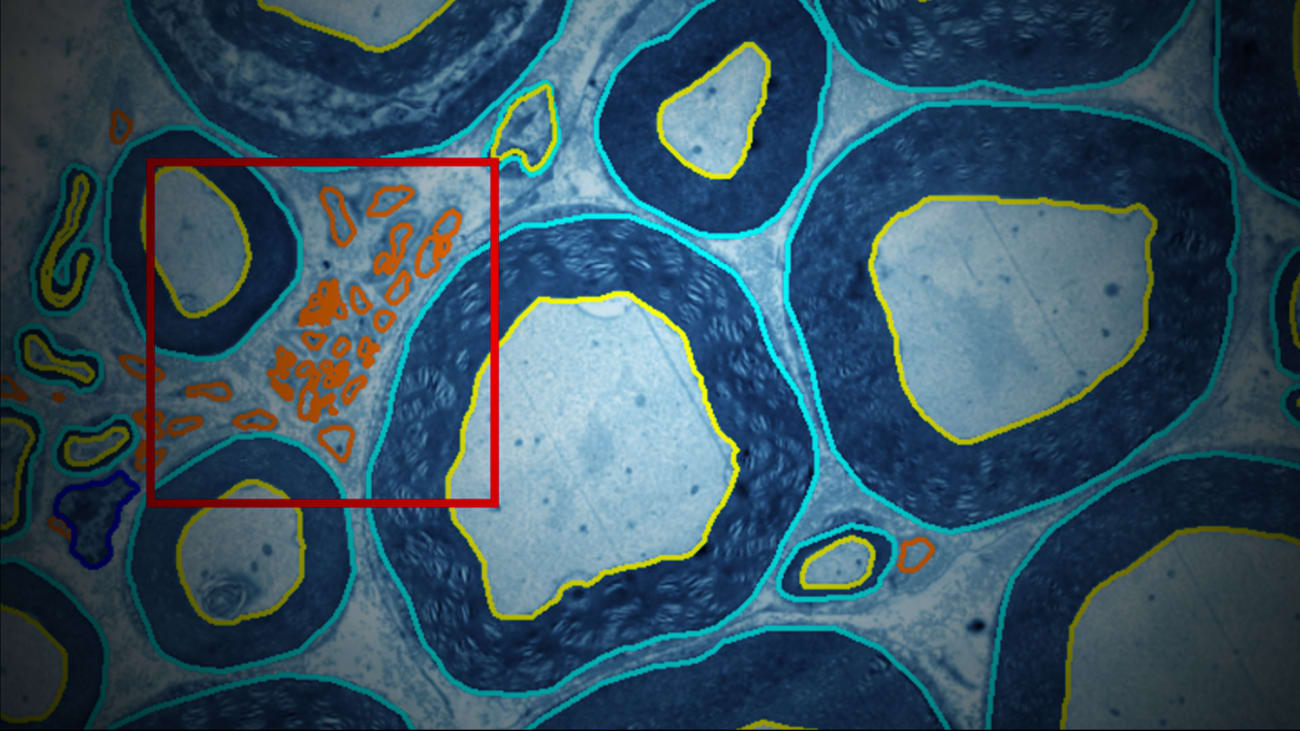 Neuroscientists and engineers developing novel nerve stimulation devices to improve or restore impaired organ function now have access to a powerful and long awaited tool for overcoming the technical challenges of the past.
Created in the research lab of Leif Havton, MD, PhD, Professor of Neurology, and Neuroscience, at the Icahn School of Medicine at Mount Sinai, the tool—known as shape-adjusted ellipse (SAE) approach—provides an innovative way of improving the accuracy of identifying and classifying nerve fiber types needed to generate ground truth data for both light microscopy (LM) and electron microscopy (EM) studies.
Referring a patient is easy. Just click the "Refer a Patient Online" button.