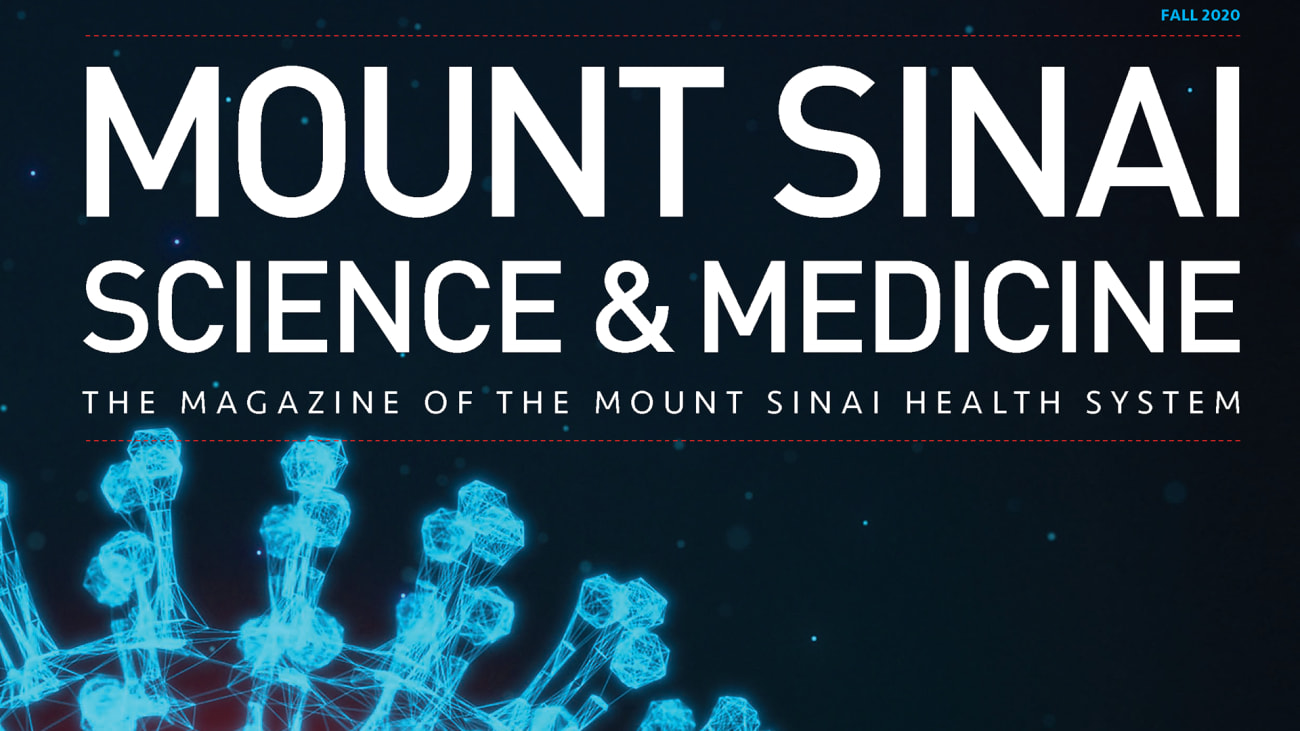 Our Greatest Challenge: A Moment of Heroism and Heart 
During the height of the COVID-19 pandemic in New York City, the Mount Sinai Health System demonstrated incredible resilience to overcome extraordinary obstacles during a time of great uncertainty and personal sacrifice. The spring of 2020 was a period of incomparable demand on our institution's resources as our health care staff struggled to keep up with the overwhelming volume of critically ill and near-critically ill patients. However, during this time we displayed our heroism and our heart.
COVID-19 shined a light on the strength and perseverance of our health care staff across our hospitals. It also showcased the tremendous collaboration between our clinicians and scientists across our eight hospitals and the Icahn School of Medicine at Mount Sinai to deliver real-time, life-saving treatments for patients impacted by this disease.
In this issue, we highlight the doctors, nurses, and health care staff on the front lines of the crisis. We also explore the exemplary work of our immensely talented scientists, who delivered important advances to treat and understand COVID-19. These advances extend not only to treating patients in our own back yard and on a global scale, but also to treating our staff due to the devastating psychological toll the virus has had on them as they risked their lives to serve and protect us all.
For Mount Sinai, the COVID-19 crisis was a time like no other. This issue stands as a testament to that time.