Hot Topics in Fetal Cardiology – YOU GOTTA HAVE HEART!
MAY 1, 2021
12th Annual Symposium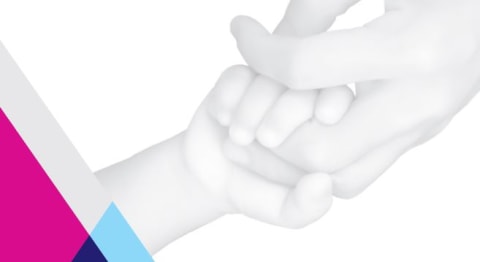 Live Internet Activity

PROGRAM DESCRIPTION
This educational activity will review current knowledge and advances in fetal cardiac imaging and care that impact the detection and management of cardiovascular disease in the fetus. The format will include lectures, case presentations and interactive panel discussions.
The focus will include assessment of fetal hemodynamic derangements in non-primary cardiac disease, determinants of fetal neurodevelopment, comprehensive fetal care (inclusive of counseling, multidisciplinary heart program model and trainee education), healthcare disparities in fetal cardiac care and latest advances and innovations in fetal cardiology including early gestation and 3D fetal imaging, maternal hyper-oxygenation and remote fetal medicine.
This educational activity will feature nationally recognized physicians/educators who will provide new and updated information on diagnosis and disease management. The activity will address available data on outcomes in order for the physician to counsel and manage patients appropriately. Learners will come away from the Symposium with renewed confidence in the latest fetal cardiac imaging and care developments, ultimately improving clinical outcomes.

LEARNING OBJECTIVES
At the conclusion of this activity, participants will be able to:
Understand the fetal hemodynamic derangements associated with non-primary cardiac disease, including technical means of assessing by non-invasive imaging, and potential fetal interventions.
Understand the factors associated with fetal neurodevelopment in congenital heart disease, what modifiable factors may be present, and how this affects outcomes.
Describe the components important to comprehensive fetal cardiac care, including the fetal heart program model, counseling and education.
Understand how racial and socioeconomic factors impact equity in fetal cardiac care, how this affects outcomes, and what can be done to improve equity.
Describe the latest in fetal cardiac imaging, including technical advances in early gestation and 3D imaging.
Peview latest innovations in fetal cardiac care including maternal hyper-oxygenation and remote monitoring/fetal telemedicine.
WHO SHOULD ATTEND
Physicians, trainees, sonographers, nurse practitioners and physician assistants in the fields of congenital cardiology, obstetrics, perinatal medicine and radiology.
COURSE DIRECTOR
KENAN W.D. STERN, MD
Assistant Professor of Pediatrics and Radiology
Icahn School of Medicine at Mount Sinai
Director, Non-invasive Imaging
Children's Heart Center
Kravis Children's Hospital
New York, NY
COURSE CO-DIRECTORS
MIWA K. GEIGER, MD
Assistant Professor of Pediatrics
Pediatric Cardiology
Icahn School of Medicine at Mount Sinai
Director, Fetal Heart Program
Kravis Children's Hospital
New York, NY
JEN LIE YAU, BS, RDCS
Echocardiography Laboratory Manager
Department of Pediatric Cardiology
The Mount Sinai Hospital
Kravis Children's Hospital
New York, NY