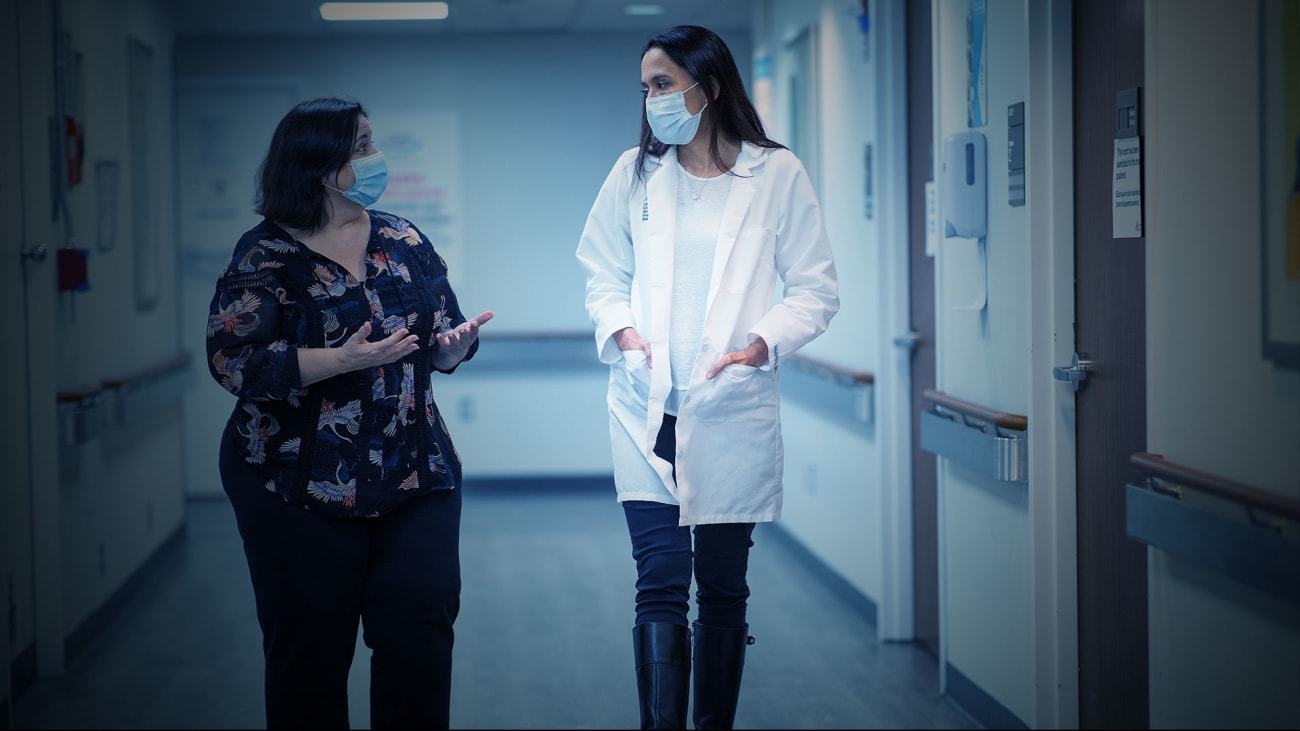 Mount Sinai's Jessica Robinson-Papp, MD, MS, and Mary Catherine George, PhD, are the principal investigator (PI) and Co-PI, respectively, of the Early Phase Pain Investigational Clinical Network (EPPIC-Net) "Platform Protocol to Assess Treatments for Painful Diabetic Peripheral Neuropathy."
EPPIC-Net is a National Institutes of Health's Helping to End Addiction Long-term (HEAL)-funded consortium established to accelerate the development of non-addictive pain therapies by supporting early-phase clinical trials of promising agents.
Drs. Robinson-Papp and George led a team to create the platform protocol for this trial, a novel approach that includes multiple subgroups and substudies and enables the evaluation of more than one investigational agent. Testing of the first two agents is anticipated to begin in early 2022.